How to Rotate a PDF Page Safely and Easily
Sometimes you need to rotate a page or image of your PDF document, for example, when you take a vertical photo with your camera, and the photo is displayed in a horizontal orientation. Or you scan a landscape-oriented spreadsheet and it appears in portrait orientation. If you are looking for a way to rotate images or pages in PDF files, use Movavi PDF Editor.
Movavi PDF Editor is a safe alternative to rotate a PDF online. This fast and easy tool lets you rotate images or PDF files with no risk of piracy, unauthorized copying, access, use, or distribution of your personal data. The program also includes other useful features like merging and splitting files, adding or removing pages from a document, and much more.
Get Movavi PDF Editor and choose your option to rotate PDF files in a couple of clicks.
How to Rotate a PDF Page with the Right Mouse Button
Download the Program to Rotate PDFs
Download the distribution file. Double-click on the downloaded file and follow the instructions.
Add Files
Launch the program and click Open File at the top of the window. Select the file you want to process or just drag and drop it into the workspace.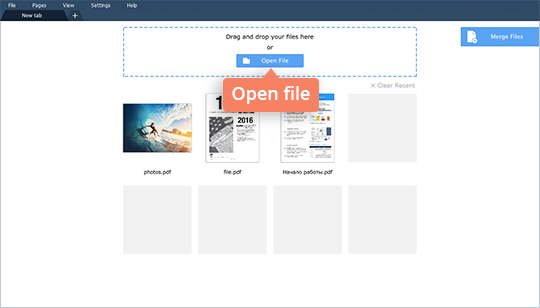 Rotate Required Pages
If you need to rotate a single page or image, click on it with the right mouse button and select Rotate Left or Rotate Right from the context menu. The page will be rotated through 90 degrees. If you want to turn the page or image upside down, select Rotate 180°.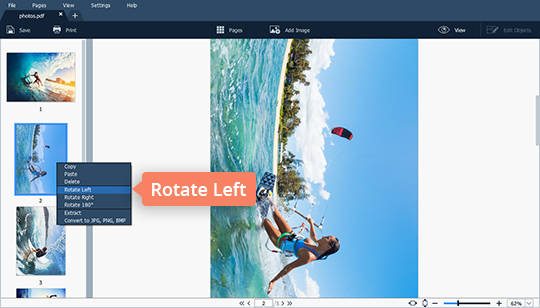 How to Rotate a PDF and Save It Using the Context Menu
You can also turn several PDF pages to a different angle at one time. If the pages appear consecutively, press and hold the Shift key (the Cmd key if you're using Mac) and select them by clicking on the first and the last one. If the pages aren't consecutive, press and hold the Ctrl key and select the appropriate pages by clicking on each one.
The selected pages will be highlighted in blue. Click on them with the right mouse button and select the appropriate rotation option.
To save the changed file as a new file on your computer, click File on the menu bar and select Save As. If you need to save edits into the source file, click File on the menu bar and select Save.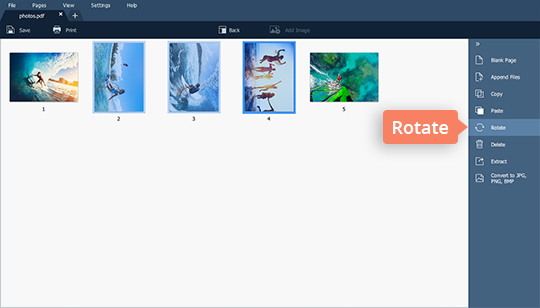 How to Permanently Rotate PDF Pages via the Pages Mode
You can also turn a PDF page to a different angle via the Pagesmode. Select the page or pages as described above and click Rotate on the right menu.
For saving files, use the Save and Save As commands on the File menu.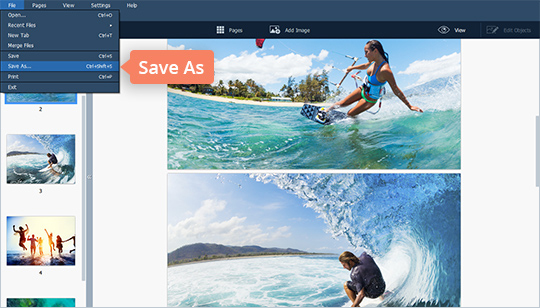 That's all there is to it! Rotating PDFs is safe and easy with Movavi PDF Editor. The software is available for both Mac OS X and Windows operating systems.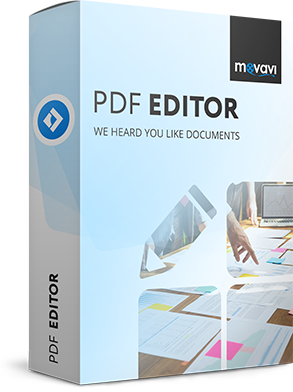 Movavi PDF Editor
Just what you need to manipulate PDF files!
Merge and split PDF files

Add, rearrange, and remove individual pages

View multiple PDFs and images

Convert images into PDFs

Extract single pages from PDF documents
Disclaimer: Please be aware that Movavi Screen Recorder does not allow capture of copy-protected video and audio streams.