How to Split a PDF
Ever wondered how to separate PDF pages from a larger file on your computer? It's easier than you might think – to divide a document into smaller units, you just need a good PDF splitter.
There are many websites offering to split PDFs online for you for free. This looks tempting, but you risk your files being stolen and shared with other users.
If you're looking for a secure program to split PDF files, Movavi PDF Editor is the software you need. It lets you manage PDF files in a variety of ways, including cutting, joining, and rearranging individual pages. Download Movavi PDF Editor for Windows or Mac and read on to find out how to extract pages from a PDF.
Check out three ways to split a PDF into multiple files with Movavi PDF Editor.
How to Split a PDF in the Pages Mode
This is a convenient way to divide a PDF into two files (or more). It works for both small and large PDFs and lets you control the whole process.
Install the Movavi PDF-Splitting Tool
Run the file you've downloaded and wait until the installation is complete.
Select the PDF Pages You Want to Split
Start the program and click Open File to add the PDF file you want to split into individual pages. Click the Pages button to activate the page management mode.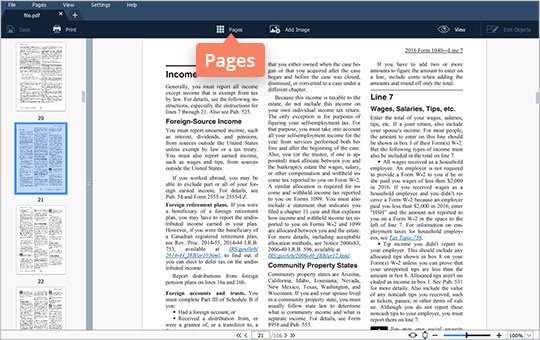 If you want to save only one page, click on it. For multiple pages, click on each page you want to extract from the document while holding down the Ctrl key (Cmd if you're using a Mac). You can also select a contiguous set of pages by holding down the Shift key and clicking on the first and last pages.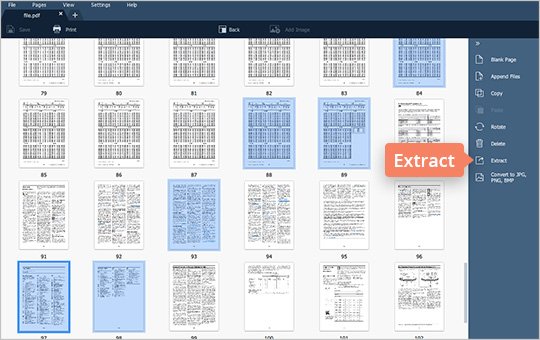 Create a Separate PDF File
Click Extract on the right-hand side of the program window. Choose the folder in which you want to save the new file and enter the file name. Click Save. The selected pages will be saved as a new PDF document.
If you don't want to leave the extracted pages in the source document, you can delete them by clicking the Delete button on the right-hand side.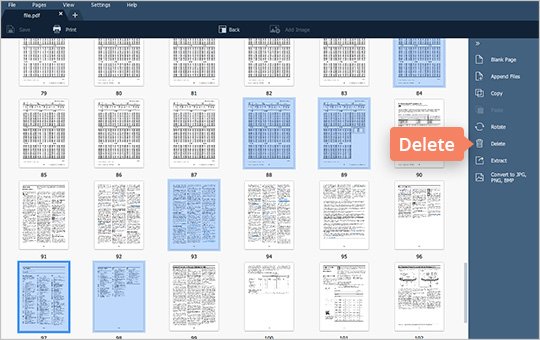 How to Extract Pages from a PDF in the View Mode
If you want to extract one or two pages from a small PDF file, there's no need to open the Pages mode. Just open the document you want to break into several files and select the pages you want to extract as described in Step 2 above. Then, right-click on one of the selected pages and choose the Extract option. Choose the folder you want to save the new PDF file to, enter a name for the new file, and click Save.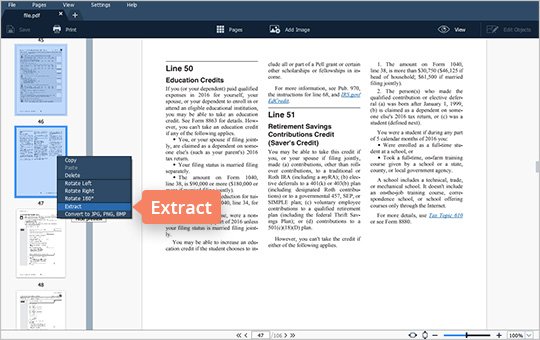 How to Separate PDF Pages and Save Them as Images
If your question is how to split a PDF into several BMP, JPG, or PNG images, this step is for you. Open the PDF, select the pages as described in Step 2 above, right-click on one of the selected pages, and then choose the Convert to JPG, PNG, BMP option in the context menu. Choose the desired output format, locate the target folder for the images, enter the name for the images, and hit Save.
Now you know how to cut PDFs into pages with no fuss! Just download Movavi PDF Editor and choose the part of the guide that works best for you.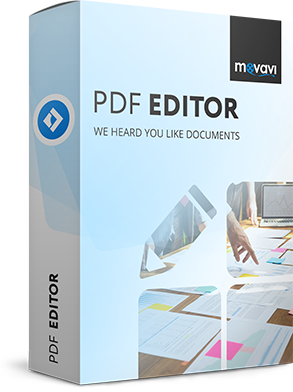 Movavi PDF Editor
Just what you need to manipulate PDF files!
Merge and split PDF files

Add, rearrange, and remove individual pages

View multiple PDFs and images

Convert images into PDFs

Extract single pages from PDF documents
Disclaimer: Please be aware that Movavi Screen Recorder does not allow capture of copy-protected video and audio streams.